Best Car Service in Mumbai
Estimate the Price & Book
How does it work?
Book Service
Free Pickup
Via sms/e-mail
Free Drop-Off
Advantage of Automovill Car service in Mumbai
Transparent and Trusted Process
Our Business Model is based on 3 pillars i.e. Trust, Transparency and Hassle-Free Services for our customers to create the best customer experience. Our website and app enables the tracking of service via the 'Track & Pay' feature (please refer the navigation bar).
Best Service Price and Service Deals
Automovill provides best car service at fair & reasonable prices with periodic discounts for our services. We have partnered with all major car insurance providers for cashless claim settlement. Do have a look at our Coupons and apply the same during booking.
Best quality & Service Warranty
At Automovill, we use technology-driven 360-degree approach, genuine & high-quality parts. Our team has professionally trained mechanics. All these allow us to provide best-in-class quality services to our customers. Additionally, we also offer warranties on our services.
Our Partners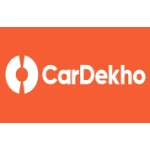 What Customer Says
Really Convenient for me
This is one of the best places for car service. Servicer supervisor Mr. Bitto was very soft spoken and professional and got the car service done with best quality and within reasonable price. I would definitely recommend this place for any car related issues.
Vishal Abrol
Automovill has made it simple
It was a great service. I took the service for the dent fixing and painting of my Toyota Etios. They did a great job on it. My case was handled by Atikur, he was a very polite and responsive person to answer all my queries in a timely and professional fashion. Cost of the service was good compared to other vendors. Would recommend it.
Kautilya Tripathi
Quality Car Service
Excellent service by Automovill team to restore my Kwid's windshield. Superb support by Sathish and the backend team starting from pickup at home and dropping it back once it's completed. Will be definitely coming back here in the future.
Jaiker Fernandez
I recommend Automovill
Excellent work with: regular updates provided; projection of work required on service; quality of work; timeliness; pick up and drop. Especially, Bittu has been extremely attentive. 5 stars!
Tarang Bapat
1.75 Lakhs+
Car Services Done Till Now
1 Lakhs+
Happy Customers
4.7+ star
Avg. Rating on Google
500+
Multi Brand workshop
20+
Cities in India Now
Frequently Asked Questions about car service in Mumbai
Yes, Automovill provides a 'free' Car Pickup and drop service at your doorstep according to your convenience.
You can book a car service easily by booking it online on the Automovill app/website by going to the 'Services' Page, selecting your car and then clicking on 'Book Now' and providing the relevant details (takes 1 min.). Alternatively, you can go to Home page and fill in your contact number in the 'Get Quick Assistance' section and then click on 'Request Call-back' to first enquire about the services and then book. Alternatively, you can call us directly at +917353600400.
We offer various payment options (via Razorpay payment gateway). You can choose among them and pay your service bills online on our website. You need to pay only once the service is completed.
Don't worry. We shall be sending you updates via SMS as well as e-mail for each important step that we carry out during servicing (from pick-up to drop-off)
By email (info.automovill.com) or by phone (+91 7353600400).
A well-maintained car is serviced after every 10,000 km or every 6 months (whichever happens first). Timely service is recommended to increase your car's life-time value!
Yes we use genuine/OEM parts.
Automovill provides all car services – car general service (periodic & comprehensive service), car repair, car denting and painting, car cleaning, car AC repair, car battery, tyre replacement & many other services (please check our 'Services' Page for more details).
Yes, you can claim your car insurance for car repairs.
For the general car service, the charges start from Rs. 1999 only, which covers the basic and required car service processes.
Automovill provides you 6 month or 5000 KMs (whichever is earlier) warranty for any part which is replaced. Whenever your car enters Automovill workshops, you are entitled to free inspection at any given point of time till your next service at Automovill. This can be claimed in any of our network-garages.
Why should you prefer Automovill in Mumbai?
Car Services in Mumbai
Automovill offers various car-related services in a transparent, economical and hassle-free manner. We offer - General Service, Denting and Painting, AC Service, Accidental Repair, 360-degree car-cleaning, Battery tyre replacement & Cashless Insurance Services.
Car Problems you might face in Mumbai
Engine overheating, Car Paint Fading, Plastic Damage, Tyre issues, Car Breakdown, Noise from the car, Accessories damage, Battery Issues, Low mileage, AC cooling, Engine oil levels, Coolant levels, Warning Lights, Poor wheel balancing, Accidental Damage, Head and tail lights.
Car Brands that Automovill Service in Mumbai
We service almost all car-brands - Maruti Suzuki, Hyundai, Mahindra, Skoda, Honda, Tata, Datsun, Nissan, Renault, Volkswagen, Kia, MG, Jaguar, BMW, Volvo and many more. Call us or book online using our mobile App. Stay connected and updated throughout the process via SMS & email updates.
We Serve These Car Brands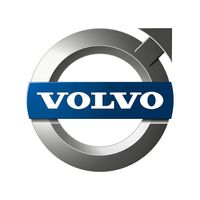 6 reasons for choosing Automovill in Mumbai
Easy and Hassle free process
Helps in getting your car service done in an easy way and allows you to track and pay using various convenient payment modes.
Professional mechanics and Hi-Tech workshops
Dedicated trained mechanics and hi-tech workshops for your car needs.
Customer Support
24*7 end-to-end customer support that allows you to track service and addresses your queries and problems. We have a dedicated and professional customer support team.
Quality of service
Use of genuine/OEM parts which meets the standard requirements and gives you best-in-class quality.
Value for Money
Leave all your worries behind as we provide best quality service at affordable price to resolve your car related issues and minimize the car ownership costs.
Service at comfort
Get your car servicing done with comfort by booking online or just by calling. Get free pickup and drop service at your doorstep.
Car Services price list in Mumbai,2022
| Service Type | Price Starts From | Savings |
| --- | --- | --- |
| Car Inspection/Diagnostics | 499 | 15% |
| Inspection | 499 | 25% |
| Door Glass Replacement | 999 | 30% |
This data was last updated on 18/05/2022